About Roy Wood Transits
Roy Wood Transits are a family firm established in 1970 by Roy Wood, just 5 years after Ford launched the Transit.  We are proud of the excellent reputation associated with this class leading van and win much of our new business from personal recommendations.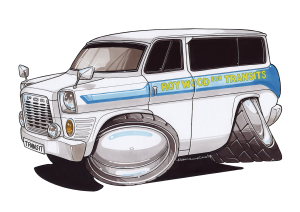 The core of our business is Van sales, as an independent Transit specialist we have the freedom to supply pre registered or imported Transit stock, our years of expertise ensure our customers have the correct specification van, truck or tipper. This knowledge also allows us to assist customers who have more challenging applications such as Graffiti removal vehicles, oversized luton bodies with specialist tail lifts, plant trucks, mobile youth club van and many other specialist conversions.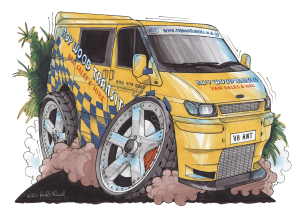 We also use our Engineering creativity to play, Roy Wood was one of the first to fit a 3.0ltr V6 into a Transit in the 70's as a car Transporter for his space framed F2 super stox and in the 80' son Steve shoe horned a 5.7ltr V8 in the middle of a Transit with Jag rear axle!
Our work with customers who require Mobility adaptations is not only rewarding it presents a unique set of engineering challenges, In 2011 we gained accreditation with Motability and worked through the European type approval process working with Manchester university to crash test our Innov8 wheelchair accessible 8 seat minibus, this experience proved invaluable for the multi stage type approvals now necessary for Trucks, tippers and Lutons, but also needed for our Camper vans.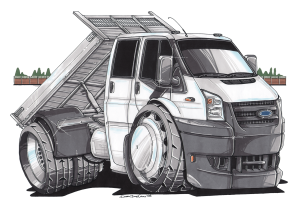 Campers have played a role in the business and leisure time for 2 generations with Roy fitting a glass fibre top to a 1970 shortwheel base Transit and a self built caravanette conversion for a family of 6! To more recent times where son, Steve, has represented Kentucky Camp, Horizons Unlimited, Westfalia and Wellhouse Leisure.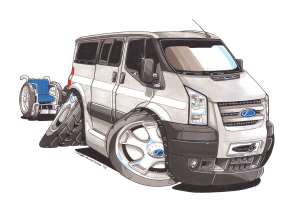 The personal use of Motorhomes and Campers quickly identified a lifestyle outside of the van, where the priority was to see what was around the next corner, drive anywhere without hesitation and somewhere comfortable to sleep and most importantly enjoy outdoor space – This passion led to the creation of our own brand Auto Campers.
Auto Camper conversions are pragmatic and literally do what their names suggest, each model has a choice of 3 roof heights, double side doors and an accessible inside / outside kitchen.  The Day Van won the prestigious 2015 Camper van of the year and is now joined by 2 siblings offering 1000's of combinations for an active life style and provide an every day vehicle you look forward to driving…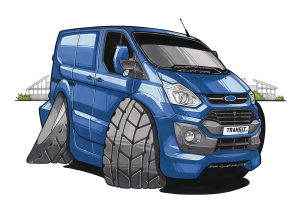 Whichever you choose, our attitude is both professional yet still personal, we work as a team, enabling us to be flexible, giving you the service of an independent, but with facilities and experience you would expect from a franchised Dealership.